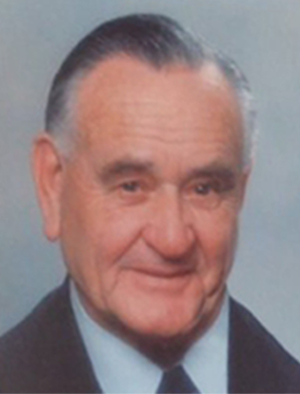 The death of a daughter from drug addiction prompted Richard Hammersley to launch Cyrenian House, a leading specialist alcohol and other drug treatment service in WA.
The death of Richard's first daughter Julie, from a cocktail of alcohol and other drugs in 1980 brought home to her parents the lack of help available in WA. A modest launch of what was to become Cyrenian House followed in 1981.
Cyrenian House was established in 1981 as a not-for-profit non-government organisation to deliver a professional, ethical and effective Alcohol and Other Drug (AOD) Treatment Service. Cyrenian House provides a continuum of care to people affected by AOD issues providing a range of treatment options in an endeavour to meet our individual consumer needs.
Cyrenian House keeps pace with emerging drug and alcohol trends and consumer needs and continually reviews, develops and implements programs designed to prevent and reduce drug-related harm to individuals and the community. The organisation has strong records of excellence in service delivery, including direct experience in delivering services to Aboriginal people and families impacted by substance use.